Flymecc starter pulley modification
Having worn out the pull cord after 4.5 hours I have devised the following modification to stop the cord rubbing on the starter housing, the pulley block and also rubbing on the back of the harness.
More information will be released after a good test has been carried out.
Overhead view showing pullcord coming out of pullstart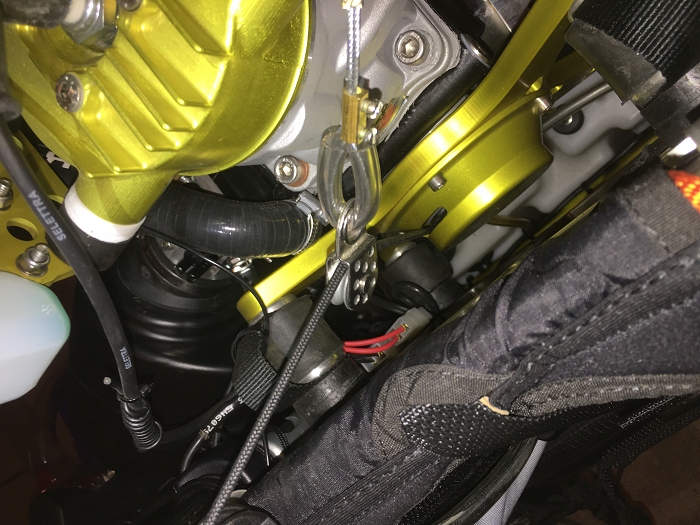 Anchor point with steel cable holding new pulley in place so pull cord comes straight out of pullstart.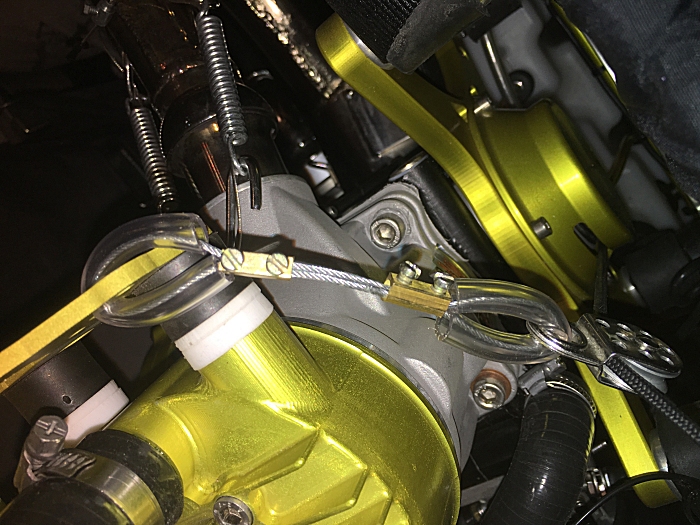 Pulley block at 90 degrees and pull cord going through new pulley block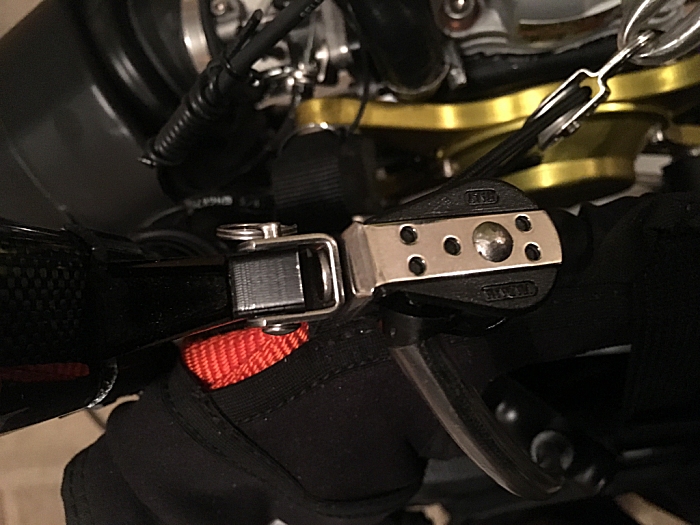 You can just see where the pull cord has started to wear the top of the harness.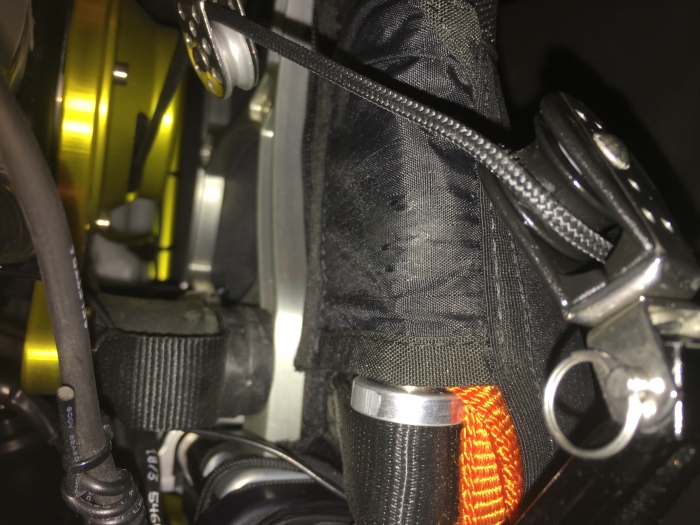 The full pullstart system on show.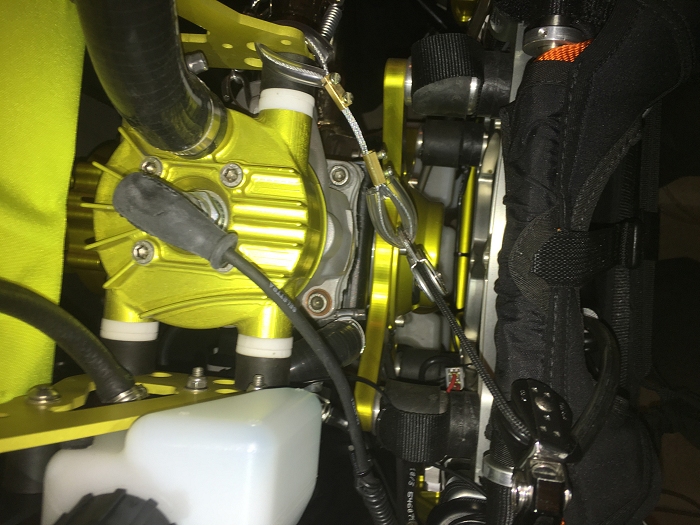 The pull cord finally gave up and snapped so here is the fully working finished mod.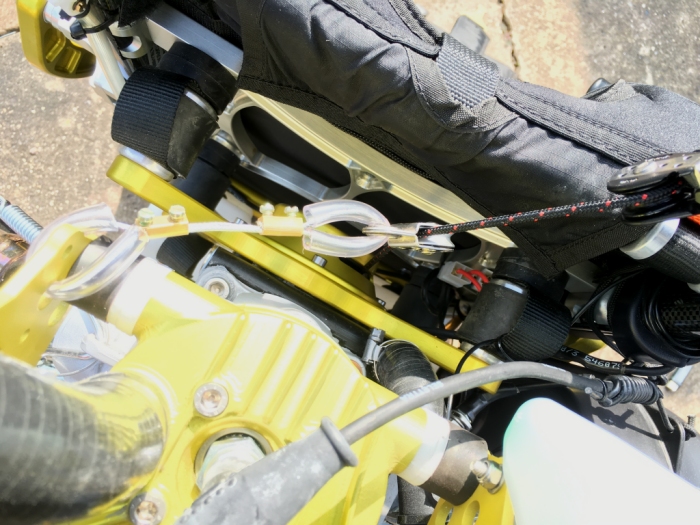 The pulley block swivel also gets stuck on the corner of the bracket so to ensure it rotates freely taking the corners off helped a lot.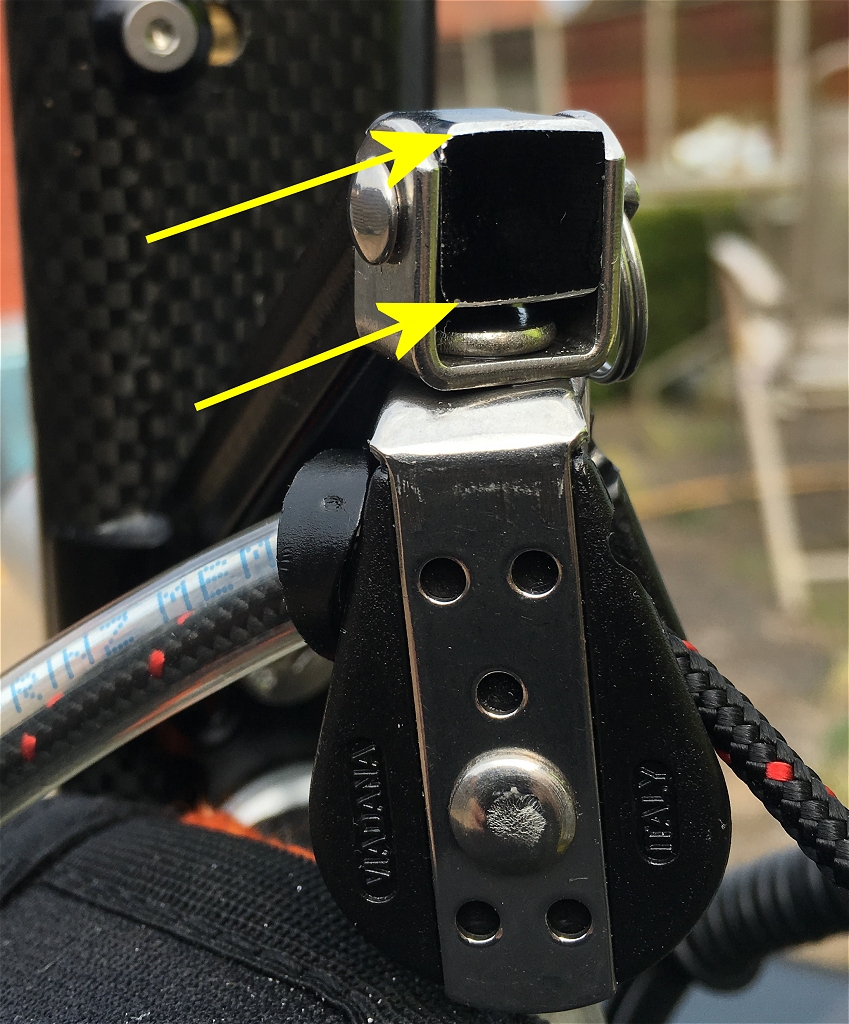 Side view of the routing of the cord.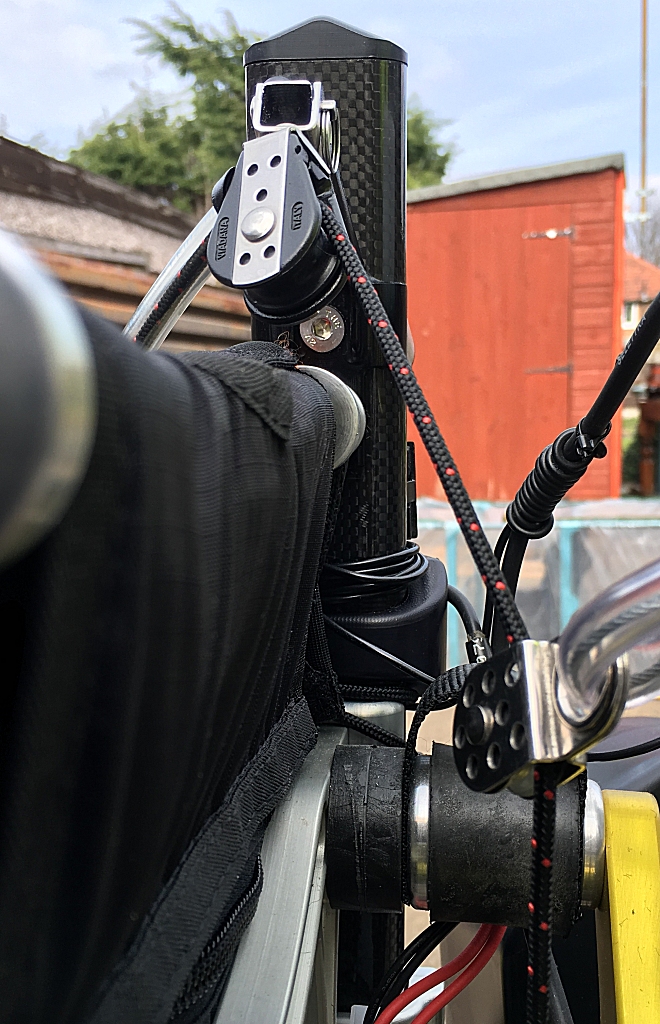 I have decided im not happy with the standard pulley block as the cord does not flow through it clearly.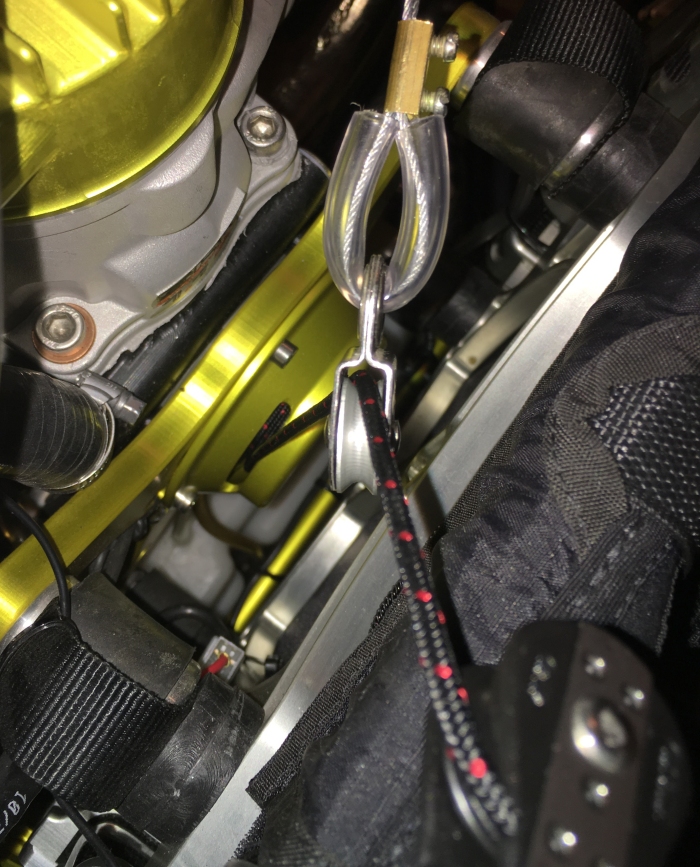 I replaced the standard pulley block with a swivel pulley block.